new from optotech
Ultrasonic Hybrid Process (UHP)
For CNC Machining of Brittle-Hard Materials
Solving CNC Machining and Tooling Challenges with UHP
Combination of turning, milling, and grinding processes with an ultrasonic amplitude
OptoTech's ultrasonic technology solves the challenges of high machine run times and tool wear that occur when machining brittle and/or hard materials such as optical glasses, SiC, corundum, high-performance ceramics, and composites.
Features
"Hammer drill effect" on a microscopic level
Contactless energy transmission
Enables almost unlimited tool speeds (> 20.000 rpm)

Transmits tool amplitudes of
> 5 µm and a power
of > 500 W
New broadband ultrasonic generator
Handles various tool designs and resonant frequencies

Easily integrates into various CNC machine types

Opens possibilities for many other ultrasonic processes like cutting, cleaning
Learn more about our Ultrasonic Hybrid Processing
Ultrasonic Hybrid Processing
Functional Principle

Get a return on your equipment the first year,
and every year.
OptoTech offers the most comprehensive range of machinery and processes for processing precision optics worldwide.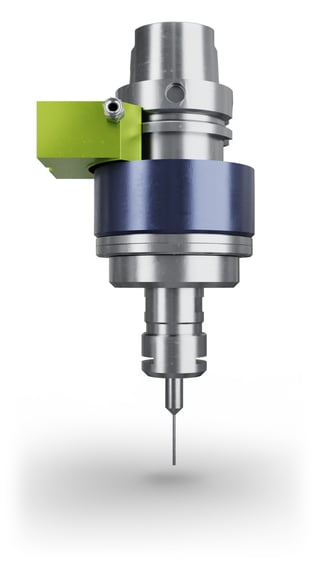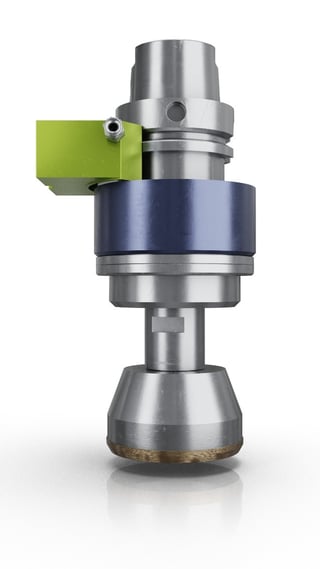 Best-fit applications for Ultrasonic Hybrid Processing
Optical manufacturing

High aspect ratio drilling

Manufacturers and retrofitters